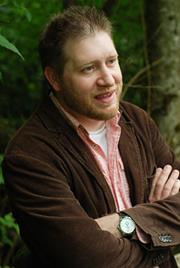 Josh Kelley is a writer in Washington state who's religious non-fiction book, Radically Normal, will soon be published by Harvest Publishing.
Kelley is finishing his book Radically Normal, and has no other writing "ties".
Kelley is a pastor of a small church called The Gathering in Washington. He is also a father and husband, and homeschools his children.
Ad blocker interference detected!
Wikia is a free-to-use site that makes money from advertising. We have a modified experience for viewers using ad blockers

Wikia is not accessible if you've made further modifications. Remove the custom ad blocker rule(s) and the page will load as expected.